Posted on
By Tim Pellerin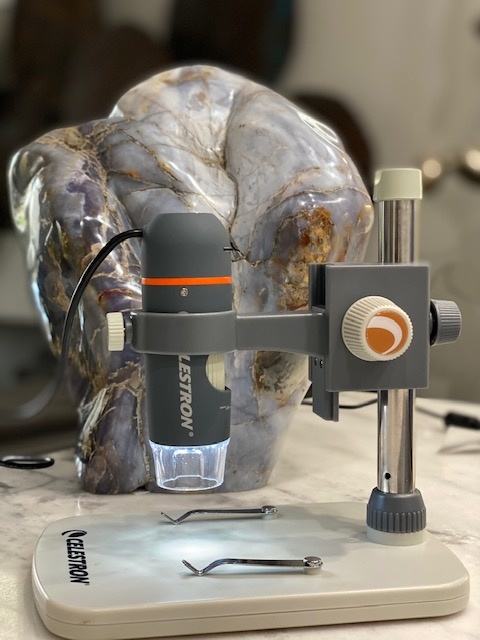 ProStaffer: Tim Pellerin
My choice of a favorite product is the handheld digital microscope by Celestron. Unlike astronomy gear which is often at the mercy of the weather, this tool can be used anytime. 
I use this product to look at just about anything I can fit under it…and if it doesn't fit I can use it handheld. From rocks to coins to plants to insects (and my poor little dog)  I can easily observe at up to 200x magnification, and then save my observations as photos or videos.
The software (Celestron MicroCapture Pro) is simple and intuitive, and the controls on the microscope are easy to use. A dial on top adjusts brightness of a ring of LED lights, and a thumbwheel dial adjusts the magnification level. The height-adjustable stand is easy to use.
here are some examples of my observations: