Founded in 1940, Texas Nautical Repair dba Land Sea & Sky is celebrating 80 years in business.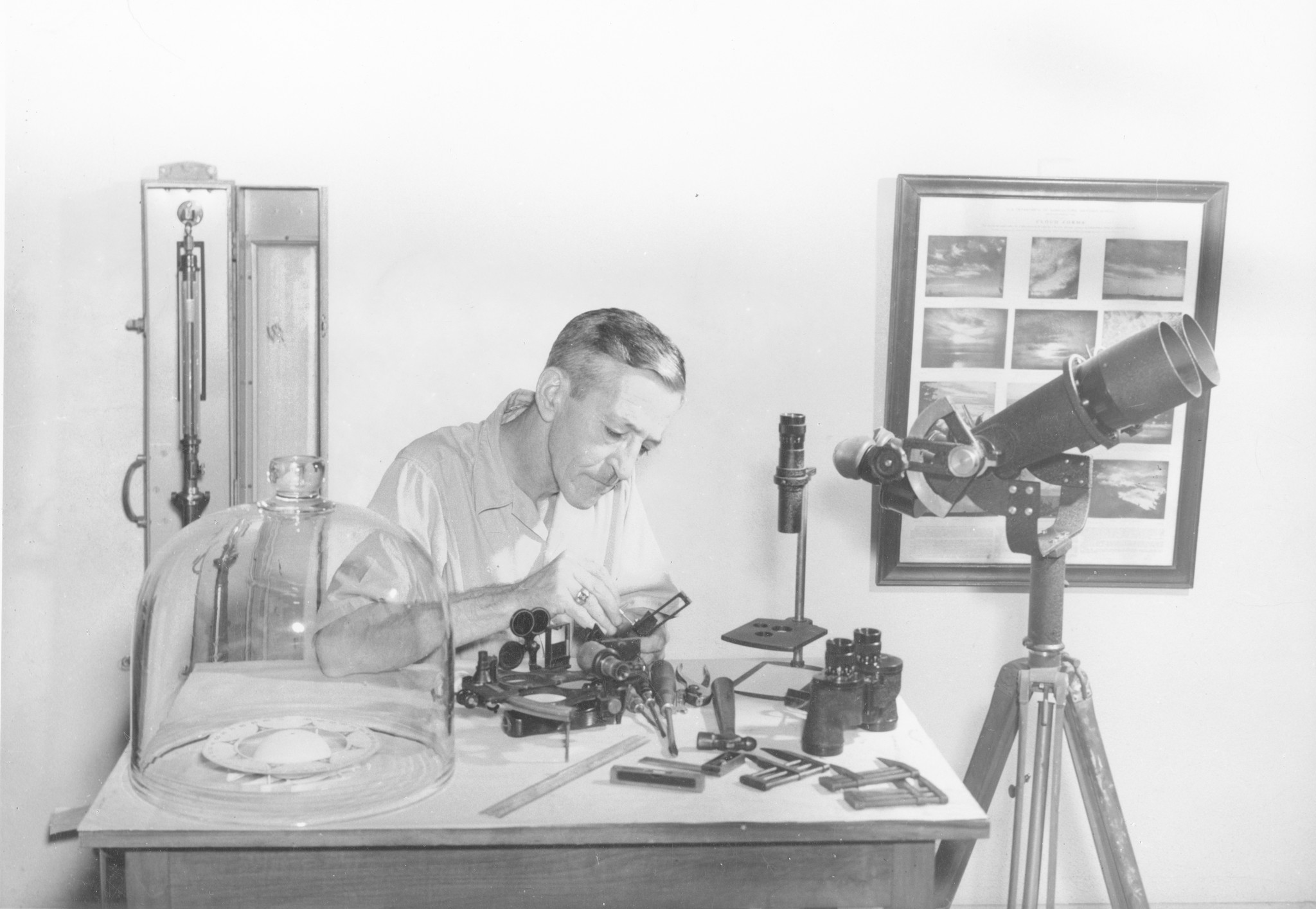 Land Sea & Sky Celebrates 80th Anniversary
Houston's Home for Telescopes, Binoculars and Microscopes Turns Eighty
            HOUSTON – January 29, 2020 – Houston's own Land Sea & Sky is celebrating its 80th year in business. "For any small business to reach this milestone, it takes a lot of hard work and a little bit of luck!" said Chris Hysinger, one of the owners of Land Sea & Sky. Land Sea & Sky specializes in optics, including telescopes, microscopes, binoculars and nautical instruments. It was founded by Frank E. Barlow in 1940 in the Cotton Exchange building in downtown Houston. Over the years, several moves took the shop from downtown into Midtown, then into Montrose.  After extensive flooding during Tropical Storm Allison in 2001, Land Sea & Sky moved to its current location on Richmond Avenue in Montrose.
            This multi-faceted business has broad appeal across four important segments.  Amateur astronomers have long known the shop as the place to find expertise in telescopes and astrophotography equipment. For the local birding community, the shop is famous for providing binoculars and spotting scopes "in the field" at birding sites and festivals across Texas during spring and fall migration. For the state's veterinarians, colleges, and medical facilities, Land Sea & Sky is best known for microscope sales, service and repair. The best-kept secret of Land Sea & Sky is that they still perform the work that founder Frank Barlow began with in 1940; repairing compasses, barometers, sextants, and other marine navigation equipment for commercial and recreational vessels across the US.
            Click here to view historical pictures.
            Founded in 1940, Land Sea & Sky is the local leader in optics including telescopes, binoculars, and microscopes, as well as nautical and marine navigation instruments.  For more information, visit www.landseaskyco.com.