Posted on
By Glenn Olsen, GO Birding Nature & Photography Tours
KOWA TSN 880 Series Prominar Spotting Scope (TSN-883, Angled Model)
By Glenn Olsen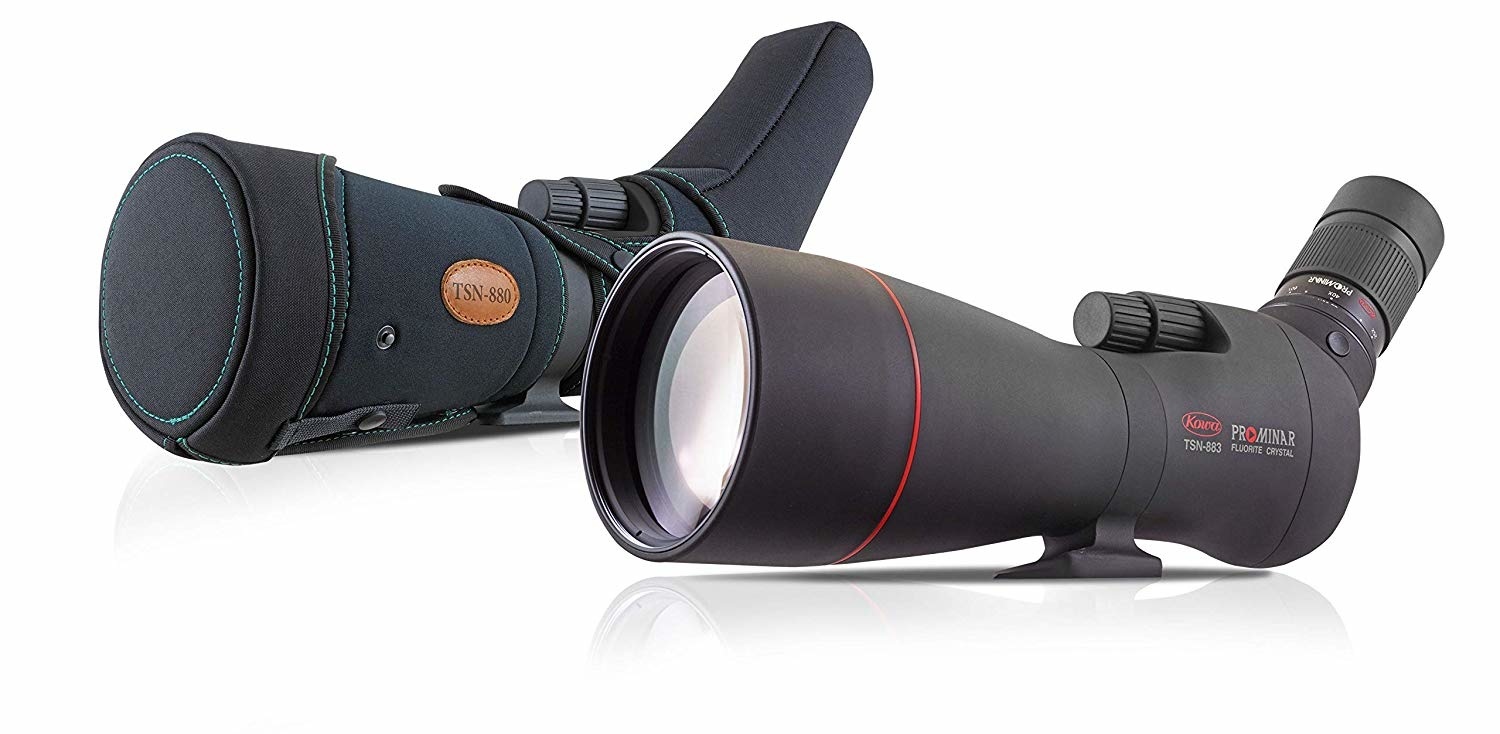 I had the opportunity to use the Kowa TSN 880 series scope (TSN-883 is Angled Model; TSN-884 is Straight Model) for a few months in the field. Using a scope in the field allows one the opportunity to truly experience a scope's strengths and weaknesses under wide ranging light conditions, peering into tangles and thickets, or enjoying an unobstructed view. 
The strengths of the 883 (88mm lens, angled) Kowa are amazing! The large lens gathers a surprising amount of light which of course makes for a bright view.  The outstanding quality of the glass and coatings of the objective lens and the eye piece (25-65 power) provide an extremely clear, bright, and razor sharp image with no color distortion or halo effect that I could detect. The resolution of fine details was amazing!
I greatly prefer the dual focus knobs of the Kowa to the single focus wheel of many other scopes. It is probably easier to focus with a single wheel if you have mittens or large gloves on, but this is not sufficient for me to opt for it. Personally, I have not had any difficulty focusing with regular winter gloves that I wear. It seems to me that the dual knob system is actually faster to focus and that I have more precise control of the focusing. This may not be the case from a pure mechanics standpoint, but the quickness, accuracy, and ease of use of the dual knob system that I experience is preferred to the single wheel. 
With a compact body design and a weight of 4 lbs. it is relatively small and light for such a large lens. The body without the eyepiece easily fits into a small sized backpack making it easy to carry.
The Kowa 88mm provides the brightest, sharpest, views of any scope that I have seen to date! Overall, I would rate this a 10 out of 10 for currently available scopes. 
___   ___   ___
Details & Specs here:
https://www.landseaskyco.com/tsn-880-spotting-scope-kit.html
https://www.landseaskyco.com/kowa-tsn-883-prominar-black-edition-125-year-anniv.html